Author:
Angela Wong Lai Sheung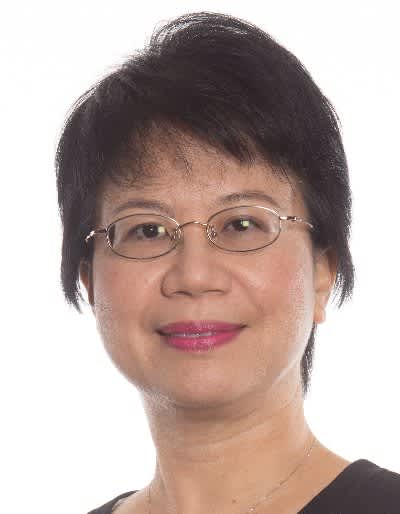 NDP celebration for the seniors at Ren Ci Community Hospital
On a vibrant day on August 19th, 2023, the Singapore Women's Association (SWA) organized a heartwarming National Day Celebration for the senior residents of Ren Ci. The event, held at Ren Ci @ Irrawaddy in Novena, was a testament to community spirit and the dedication of the Singapore Women's Association.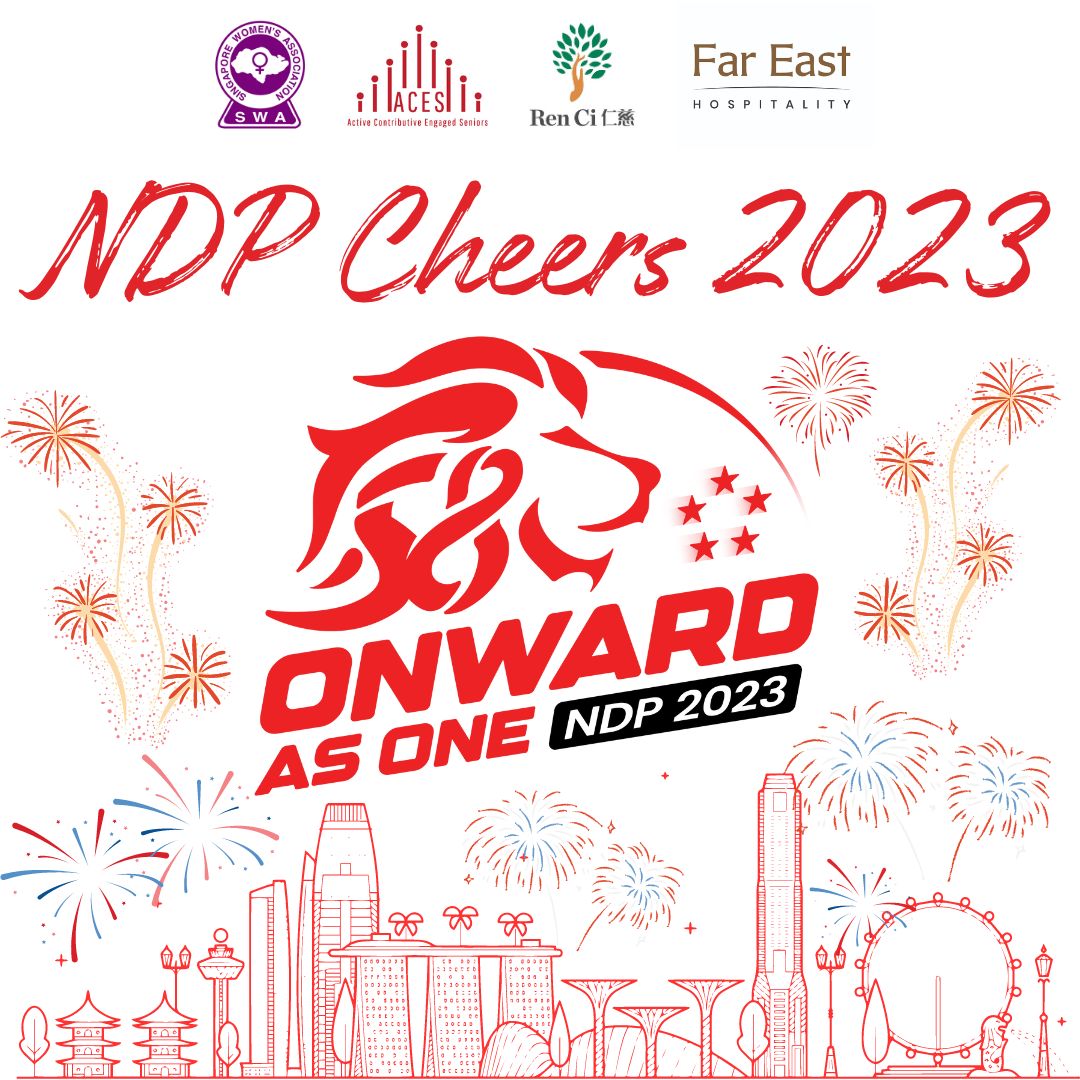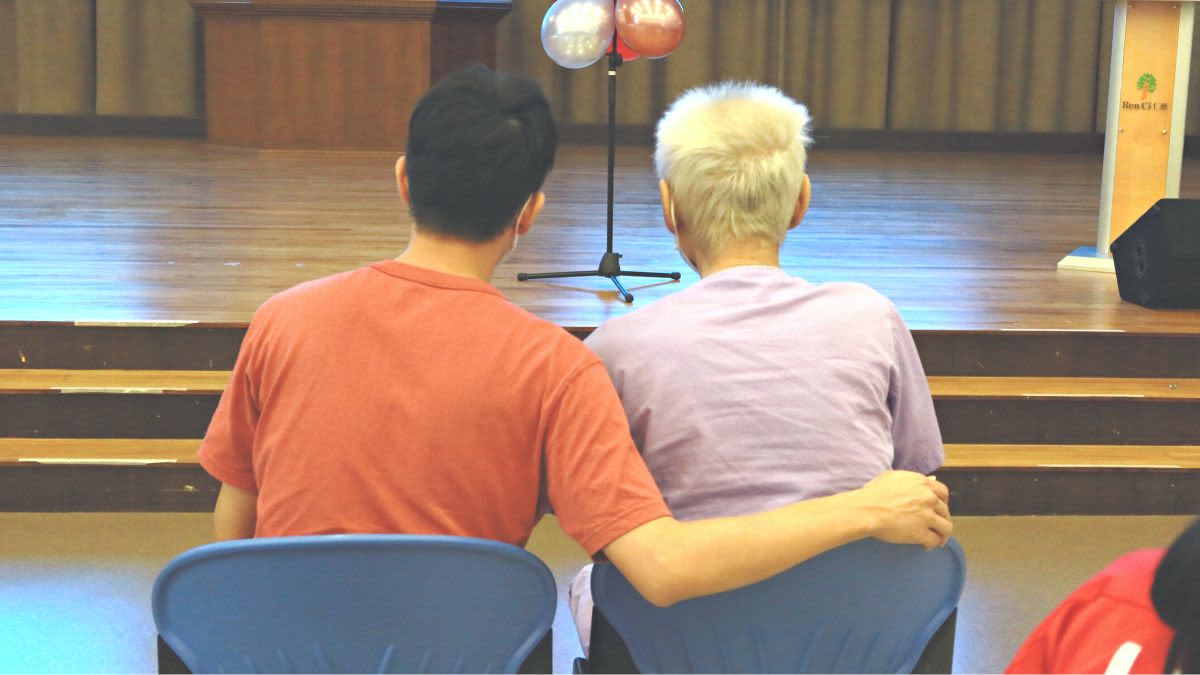 Making a friend
12:00 pm: The venue buzzed with activity as preparations began. Angeline Yang (SWA board member) and a team of 10 volunteers adorned the venue with festive streamers and ensured everything was in place.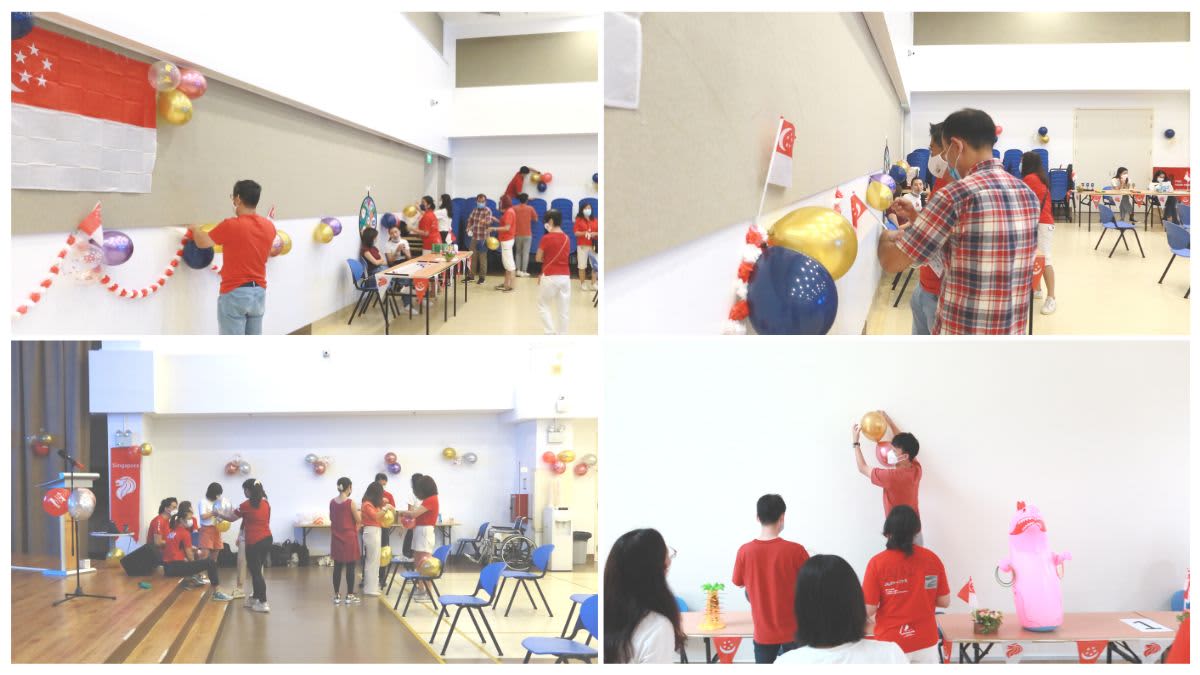 Volunteers decorating the event venue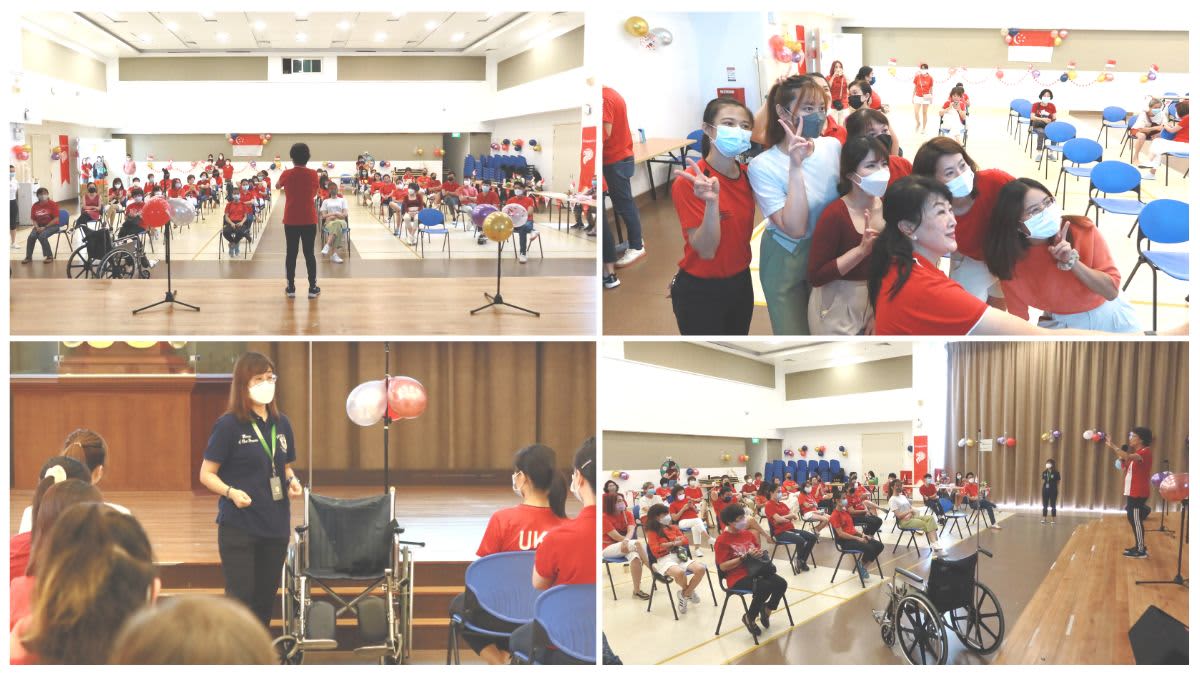 Briefing to volunteers
1:30 pm: Residents from Ren Ci started arriving, with Faith Ong (SWA volunteer) and a team of 40 volunteers ensuring their smooth transition to the hall.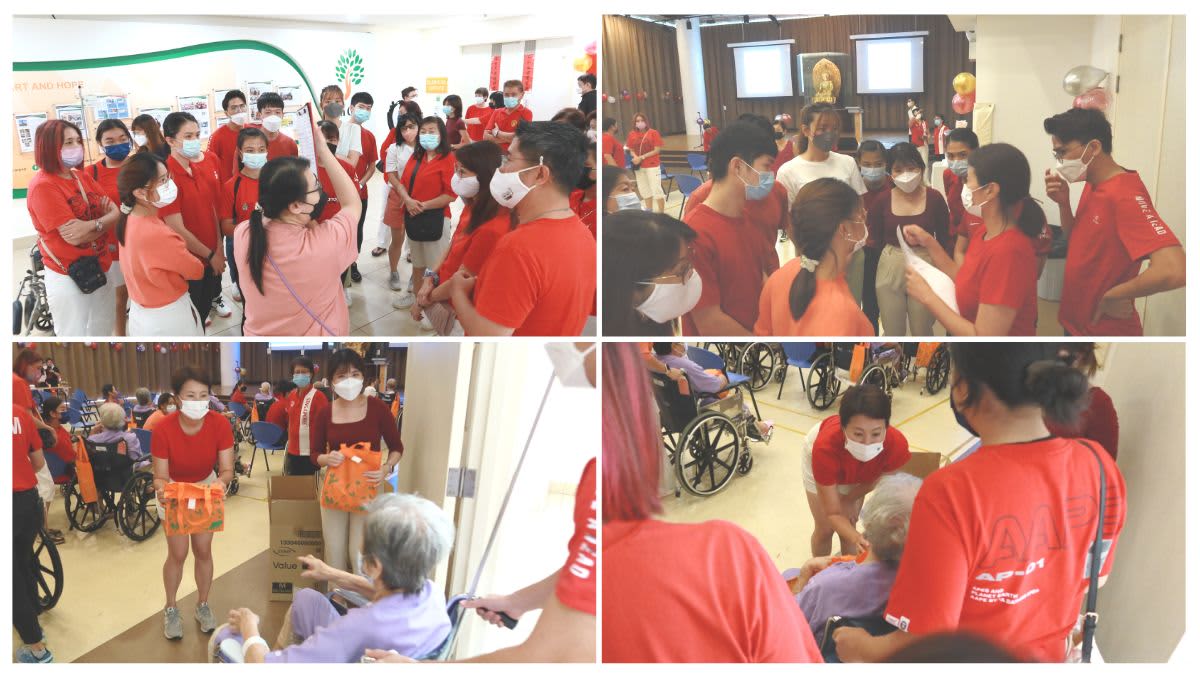 Final briefing and welcoming the seniors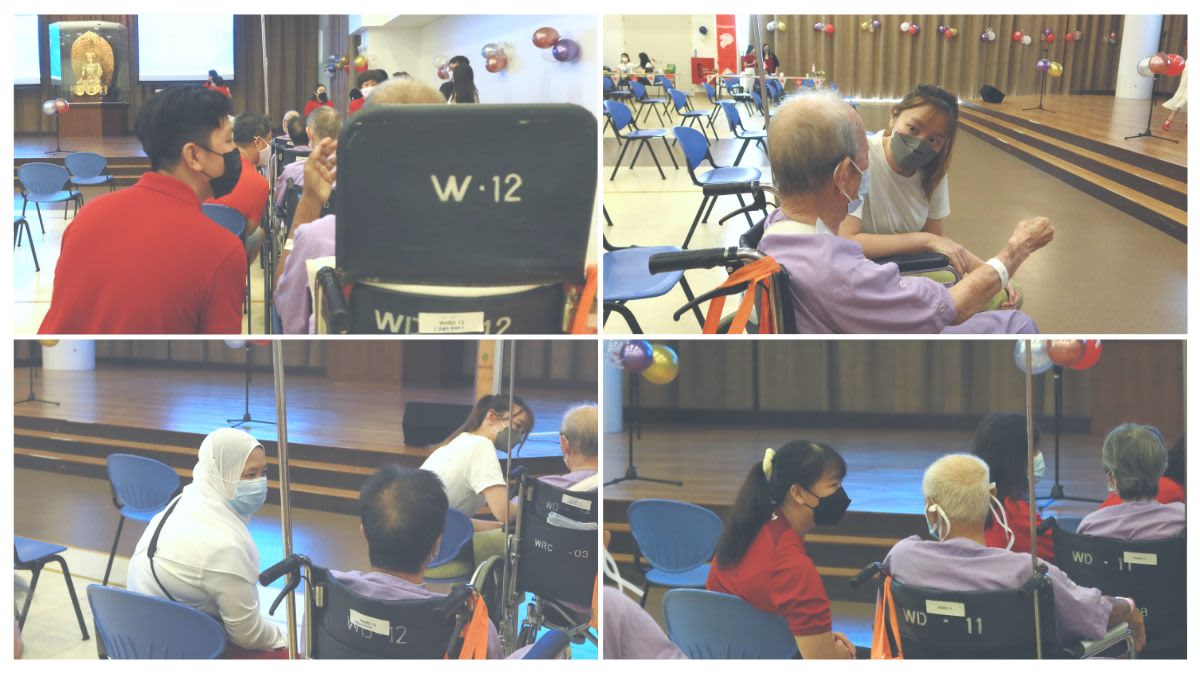 Getting to know the seniors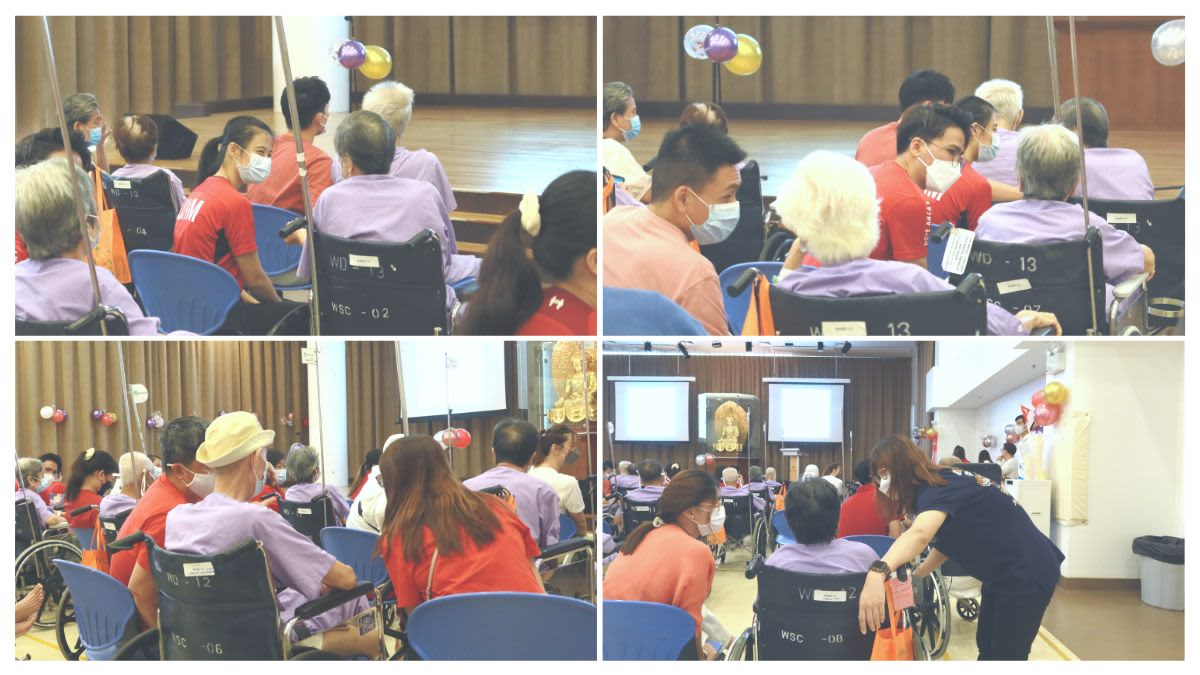 Getting to know the seniors
2:00 pm: The stage came alive with National Day cheers, laughter yoga sessions, and melodic singing. Roxanne and John, the MCs, set an enthusiastic tone for the day. Lee Li Hua, the President of SWA, graced the event with a heartfelt welcome speech. This was followed by the national pledge led by Wendy and the resonating notes of the National Anthem.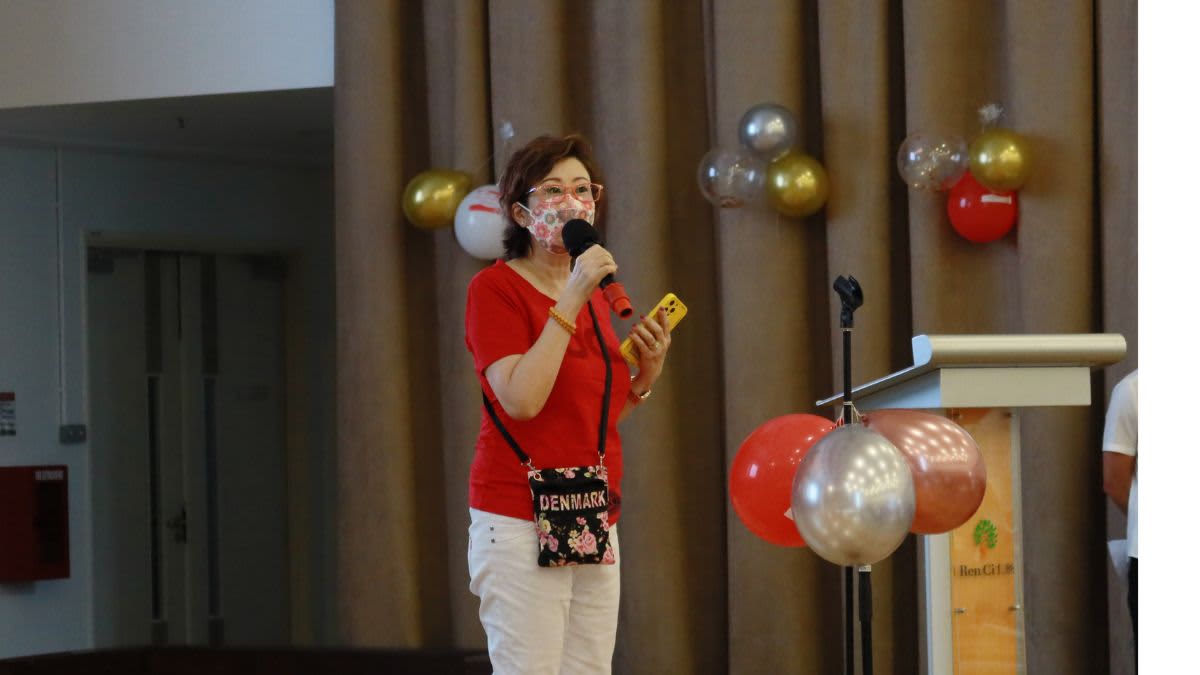 Lee Li Hua, SWA President
The celebration was elevated by the harmonious performances of our volunteer singers. Simorrah charmed the audience with her "NPD 2021" and "Tian Mi Mi" renditions. Carmen's soulful interpretations of "一起走到" and "風景" evoked feelings of nostalgia. Seah Chin Aik's melodies, particularly "Wa Meng Thi" and "Ai Pia Cia E Ya", resonated deeply with the attendees. The duet "月亮代表我的心" by Ong Shu Qi and Ong Seok Li was a touching highlight, while Lily Wong's "Si Jantung Hati" brought a diverse musical note to the event. Together, these talented singers created a musical tapestry that added warmth and joy to the day, making it unforgettable for the residents.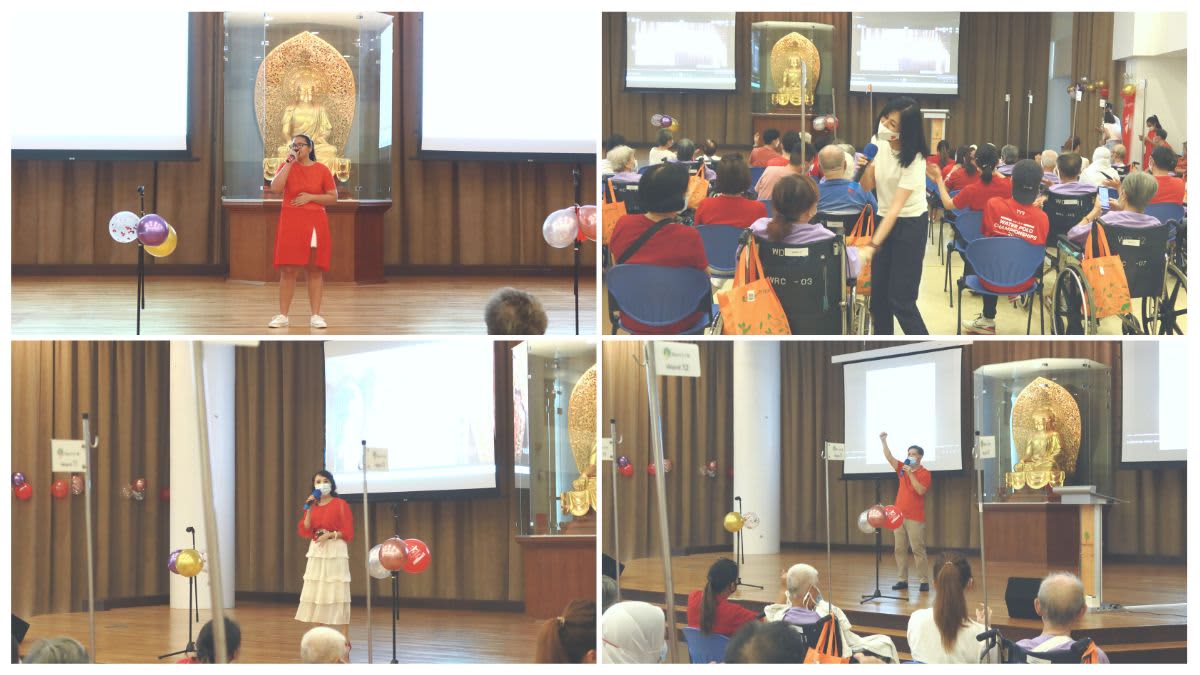 Volunteer singers
One of the standout moments of the celebration was the Laughter Yoga session. Led by the energetic Sara Mei Woo, the session was a blend of playful, empowering, and tension-releasing exercises. Assisted by Angela, Faith, Junko and Fang Feng, Sara ensured that everyone, from the elderly residents to the volunteers, was immersed in genuine laughter. It was an exercise for the body and a rejuvenating experience for the soul, reminding everyone of the healing power of joy and communal connection.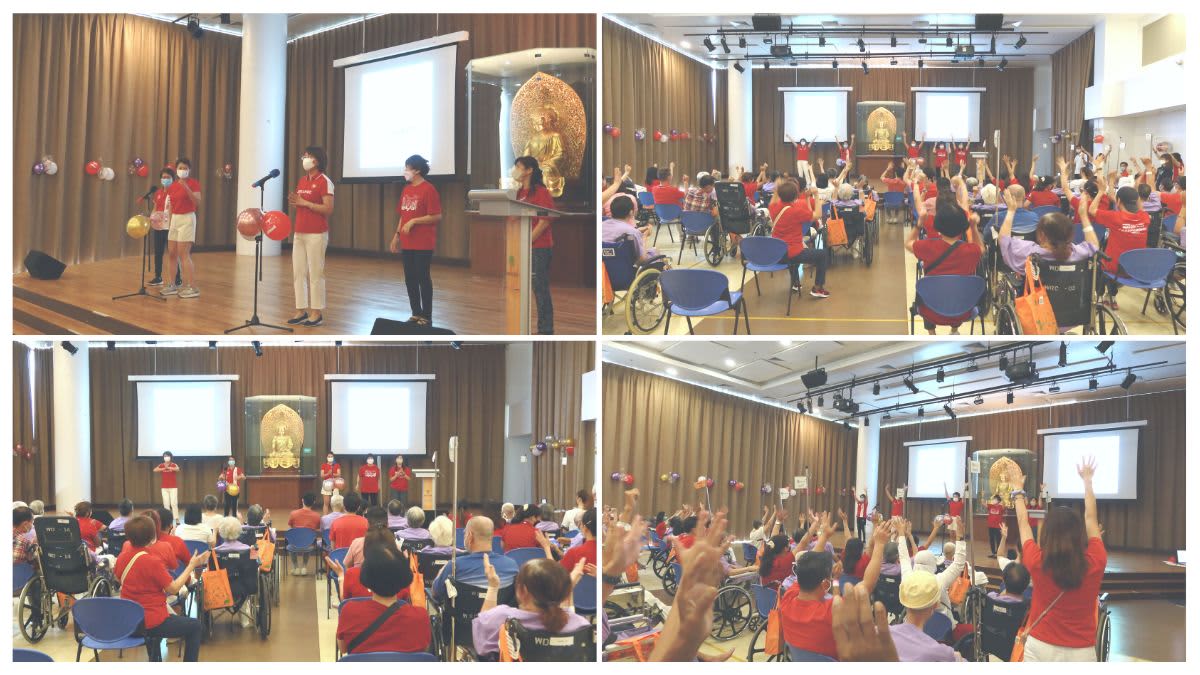 SWA Laughter Yoga Wellness Club
2:30 pm: Roving singers, under the guidance of Cecilia Thean (SWA volunteer), serenaded residents in wards 5, 14, and 15, bringing joy to those who couldn't join the main event.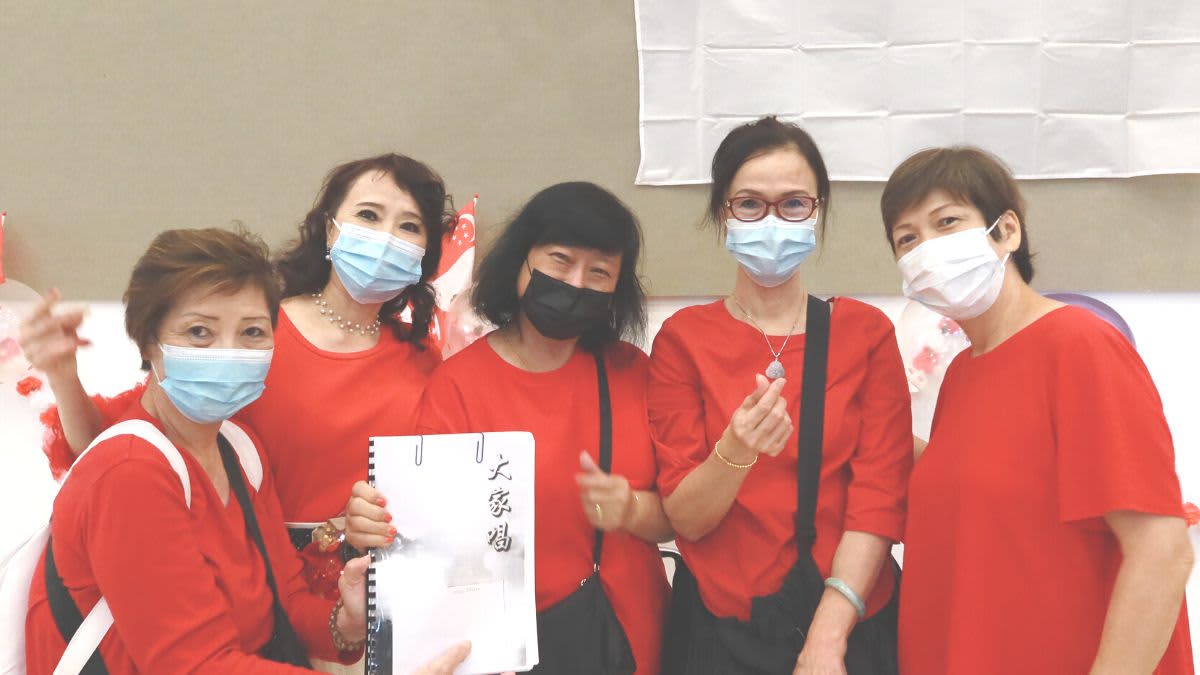 Volunteer singers
2:45 pm: A special screening of NDP 2023 was arranged by Angela Wong (SWA board member), providing residents with a touch of the national festivities. Concurrently, game booths, managed by Fang Fang (SWA board member), offered fun activities. Notably, past queens of the Miss Singapore Pageant volunteered at these booths, including Chavelle Chong (Miss Singapore International 2023), Janice Sia (Miss Singapore Tourism 2017), Scarlett Sim (Miss Singapore International 2022), and Charlotte Chia (Miss Singapore International 2019). Additionally, Siew Lin (SWA admin) oversaw a snack booth, ensuring residents enjoyed delightful treats.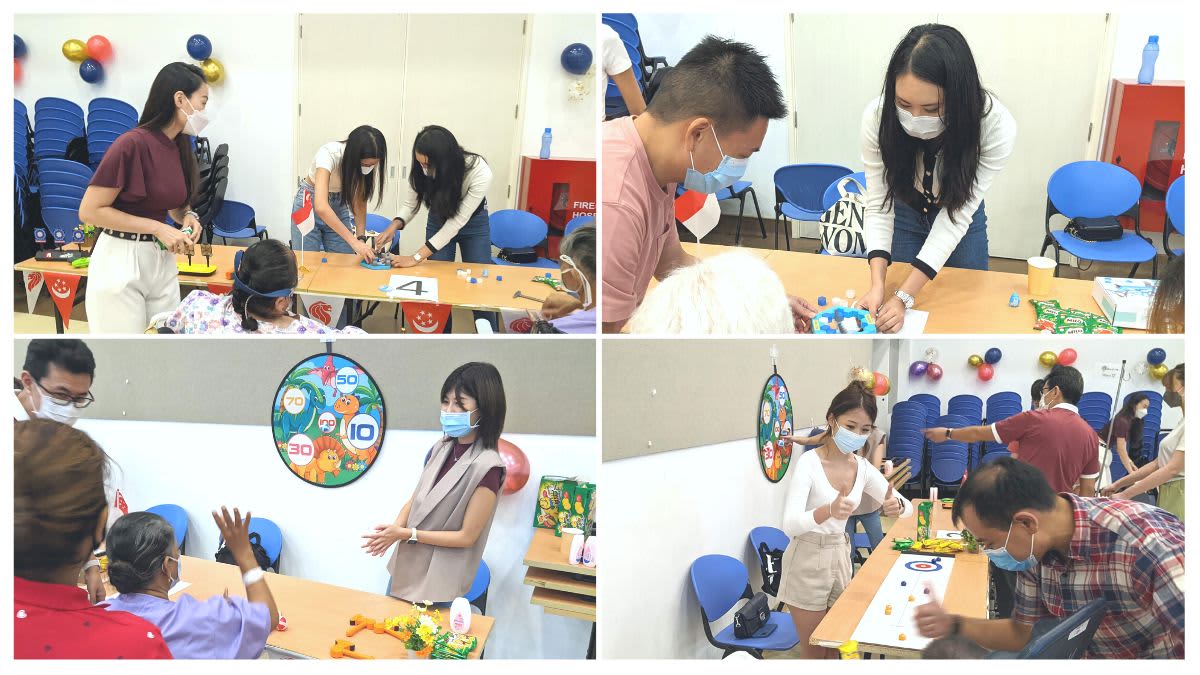 Volunteers from past queens of the Miss Singapore Pageant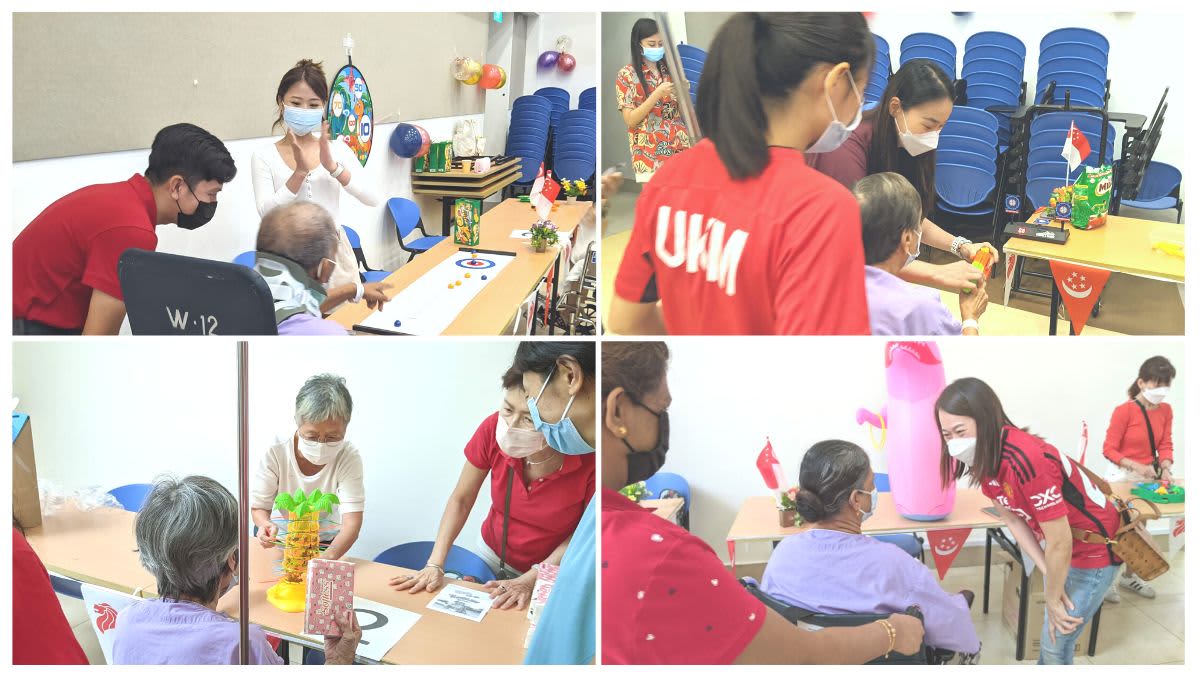 Game booths
4:00 pm: The event concluded, leaving behind cherished memories. In gratitude for their efforts, volunteers enjoyed a snack time, each receiving a token of appreciation.
Distributing snacks to seniors
A Day of Unity and Celebration: The National Day Celebration was more than just an event; it was a day where community spirit shone brightly. The SWA, volunteers, and special guests like the past Miss Singapore queens' combined efforts ensured that Ren Ci's senior residents experienced a National Day filled with joy and festivity. A special thanks goes out to Xiao Yun and Rachel Ho from Ren Ci for their invaluable support and collaboration in making this event a success.
SWA members, volunteers from Far East Hospitality, volunteer singers and past queens of MSI